Hello Friends!
Todays post I'm going to spend a little bit of time talking about some new and upcoming products in the makeup universe! With so many new products being released, it's hard to determine what to spend your hard earned money on! But don't worry my friends, I'm here to try and give you the scoop to help you decide if it's a bye or try!
ColourPop No Filter Foundation 
ColourPop is always known for having great products at affordable prices, and this is no exception! At $12, this foundation is very comparable to drugstore foundations in terms of price, but what I really love is that it comes in 42 shades! More and more companies are expanding their shade ranges now, and it's great to see companies starting off with a wide range so everyone can try it! Being inclusive is the way to be. The only downside to CP is that they only have a small selection of their products in stores, so for the most part you have to guess what colour you are an order it online. Despite that, If I do a CP order soon, I will definitely be checking this one out! It's a Try from me!
Benefit Hello Happy Soft Blur Foundation
Benefit is definitely not one of the companies that come to mind when I think of foundation. Brows, yes, but foundation, no. Their newest launch is a light to medium coverage foundation that has a nature-matte finish that is supposed to "even out the look of skin tone and blurs imperfections with soft-focus optical blurring spheres" (whatever that means). One huge downside is that it only comes in 12 shades, which really makes it difficult to find one to match your skin. Like I said before, it's all about being inclusive! Another issue I have with this is that it rings in at $38 – if I want something thats just going to even out my skin tone, I'm not paying $38 for that. I know not everyone wants to rock the full coverage look every day, so it's good if you want that no-makeup makeup look. But for me personally, I just do not see myself getting excited for this product. I'm going to pass on this one, it's a Bye from me!
Jaclyn Hill x Morphe Vault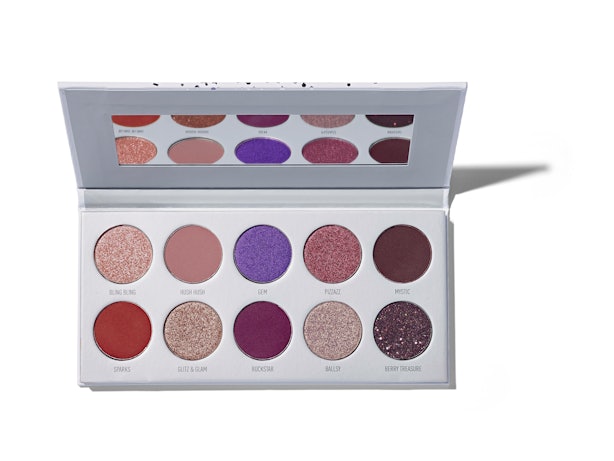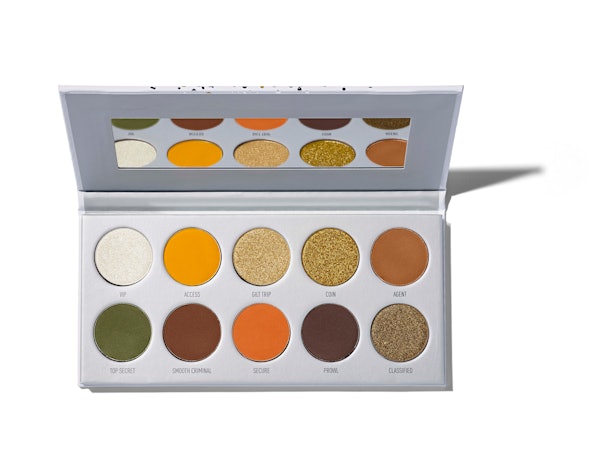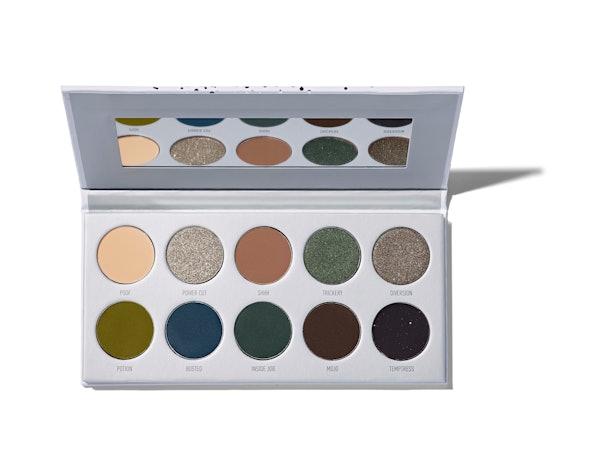 Morphe is a company that seems to be always releasing new collabs with influencers, whether it be Laura Lee, Manny MUA, or Jaclyn Hill. Jaclyn Hill dominated with her original palette, and now she's back at it again with a collection of four palettes made up of shades that didn't make the cut for the original. The whole collection retails for $49, and that includes all four palettes, and each one retails for $15 individually. Morphe is such an affordable brand, so it's great that they continued that even with a product they know its going to sell well. I love that each palette has a different colour theme, and there's a variety of different colours to choose from. Morphe eyeshadows are usually pretty good in terms of quality, so I'd definitely love to try this collection out! On the plus side, it seems like every youtuber has a promo code with Morphe so you can save some money and buy more things! All in all, this is a Try for me!
Too Faced 20th Anniversary Palette
This Too Faced palette showcases the original 10 eyeshadows that the brand released 20 years ago, along with a remastered 10 to reflect today and how far they've come. When I think of Too Faced I these bright colours definitely come to mind, and I feel like they're pretty standard for their palettes now. For the most part I've had good luck with TF shadows, but I don't really know how I feel about a palette that is essentially 10 colours, but with two different versions. I mean, it would look stunning in my collection, and I was super hyped about it when I first heard of it, but I'm not really sure how much use I'd get out of it. At this point, I'm undecided on this palette about whether it's a Bye or Try!
Anastasia Beverly Hills Dream Glow Kit
Just a little bit ago I remember seeing teasers out about this palette, and I was super excited for another glow kit. As someone with very fair skin, I can't really use a lot of the glow kits because I can usually only use one shade. I was really hoping that this was going to be something that would be great for me to use, and well it technically is, I'm just not that impressed. To be honest, I'm over the whole festival makeup trend – I was pretty much over it when it started. With it's colourful highlighters, I just don't see this being something that I could use every day, except for probably at a festival. (But to be honest, if I'm going to a music festival, I am not wearing a full face of makeup just to sweat it off later. That's just gross.) According to some reviews online, it is a very glittery palette, and that glitter ends up everywhere… as glitter usually does. Unfortunately, this palette just isn't for me, and it's going to be a Bye!
Covergirl TruBlend Matte Made Liquid Foundation
I'm going to be honest here and just say that I am not a huge fan of Covergirl. I have nothing against the company, their products just don't work that well on me. The last foundation that I tried from them was the Vitalist Elixir foundation, and it was so bad I didn't even wear it for a full hour before taking it off, but I digress. Covergirl has recently released a new foundation that has a range of 40 shades (finally!), and it will give you medium to full coverage. It claims to minimize pores, control oil, and is smudge resistant. I for one am actually excited to give this a try! So far I've seen it for about $15 in the drugstore, which is pretty normal these days for a drugstore foundation (well, in Canada). This is most definitely a Try for me, and keep an eye out for a review post coming up as soon as I can get my hands on it!
That's it for today, there are so many new products that it's hard to choose which ones to talk about! Out of the products listed, do you see any that you're going to try? Leave me a comment down below and tell me what new release you're most excited for!
Until next time,
Britt